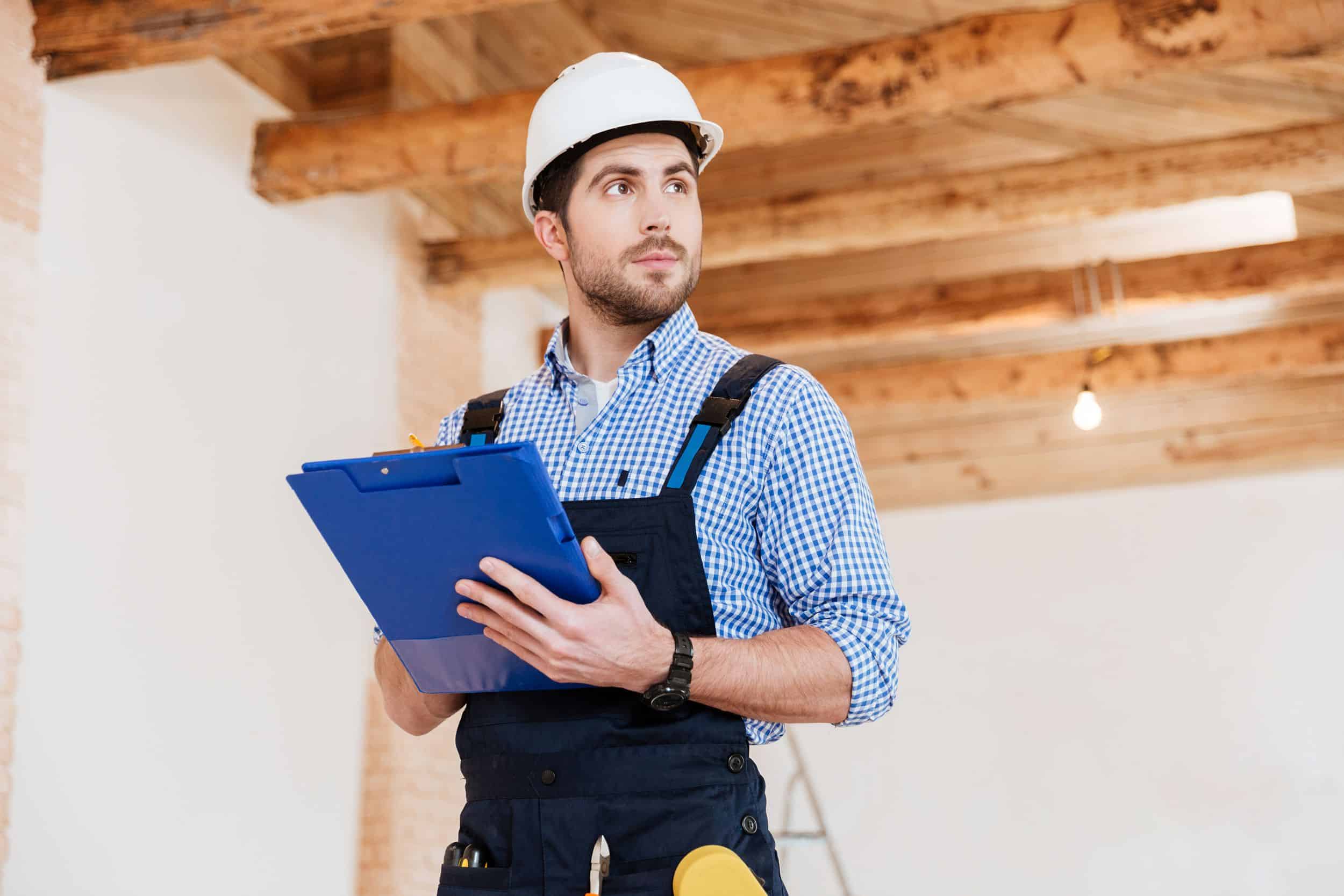 Questions To Ask A Mold Inspector
Mold grows wherever it finds the correct degree of moisture and the proper temperature range.
If it goes undetected in a wall or ceiling, sometimes hidden behind wallpaper or thick layers of plaster and paint, it can be dangerous. While dangerous "toxic mold" is pretty rare it does not mean that a hidden mold problem is harmless. Mold can pose serious health risks for people with Asthma, allergies, and now COVID. If you see, or suspect that there may be a mold issue in your home you will need to call in an expert.
Questions To Ask A Mold Inspector
Alas, the craze surrounding "toxic mold" opened the doorway for some shady characters. So how can you be sure when you hire a mold inspector that you are getting an expert and not a snake oil salesman? Keep reading, we will tell you exactly what you should be asking and what the correct response should be.
Official License And Certification Questions
Do You Follow The IICSC S520 ?
The International Institute of Inspection, Cleaning and Restoration Certification, (IICRC) is the official reference guide for mold remediation. The IICSC S520 is the most recent version.
Do You Have WRT Or AMRT Certification?
The IICRC provides two different certifications for mold inspectors. The Water Restoration Technician  (WRT) and the Applied Microbial Remediation Technician (AMRT) certificates both require annual continuing education to maintain active certification. Ideally, the mold inspector should have both certifications. If the mold inspector has only one of these certifications, then the Applied Microbial Remediation Technician is the more relevant of the two.
Are You A CIE?
The Council-Certified Indoor Environmentalist (CIE) is provided by American Council for Accredited Certification to qualified professionals who use their knowledge and expertise to analyze the air quality inside buildings.
Methodology Questions
How Will The Sample(s) Be Collected?
Mold inspectors may take samples from the air or from the surface for testing.
Air Samples
The most commonly used air sample collection method is the "spore trap". Spore traps are test plates coated with a sticky substance that traps mold spores from the air as it hits the plate and flows around it. The sample plate gets sent to the lab where it will be stained and examined under the microscope.
Surface Samples 
There are 3 common methods for collecting surface samples for mold inspection.
Bulk Sample Collection: A portion of the surface will be removed and sent to the lab for testing
Swab Sample Collection: A cotton swab is rubbed across a measured area of the surface and the swab is sent to the lab for testing
Tape Sample Collection: A piece of clear sticky tape is pressed to the surface and removed then sent to the lab for testing
Where Will The Sample Go To Be Tested?
Be wary of any mold inspector who is using quick test kits to determine the presence of mold. Most credible mold inspectors will have access to a physical lab where the samples will be taken, processed, and analyzed under the microscope.
Do You Provide Mold Remediation Services As Well?
This is a tricky question. There is always some concern regarding a potential conflict of interest. A mold inspector who also provides mold remediation services has a vested financial interest in finding mold to remove.
That being said, the bulk of mold inspectors are employed by companies that provide mold remediation services. Because this conflict of interest is baked into the industry it shouldn't be seen as a red flag . The purpose of this question is not to determine if a conflict of interest exists, but rather how that conflict is addressed. The very best companies will be able to point to policies they have in place to minimize the conflict as much as possible. Companies that provide both inspection and remediation and deny that there is any conflict of interest should be avoided.
If the results of a mold inspection have the potential to become evidence in a legal dispute or real estate transaction, a mold inspector who has no ties to mold remediation, and no conflict of interest should be used.
General Policy Questions
What Other Services Does The Company Provide?
As a general rule, the most credible and qualified mold inspectors tend to be employed by companies that specialize in remediation services
Does The Company Stand Behind Its Results?
This final question assumes that the mold inspector will also be providing any needed mold remediation services. An experienced mold inspector knows that true mold remediation is a complex process that involves determining the full extent of the mold growth, removing any trace of existing mold, and locating and correcting the cause of the mold growth, be it a leaky roof, leaky pipes, or poor ventilation. A company that has performed all of those tasks will have no problem backing up their results with a warranty.
Mold growth inside the home is a serious issue that must be handled properly by experts who understand the full scope of the problem and its solution. These questions will help you weed out most of the bad actors and make sure your mold inspection and mediation is carried out by a true professional.   
---
Discover practical solutions, innovative techniques, and the latest industry news to create a healthier and fresher environment for you and your loved ones.